Solo Deluxe Shower Seat from Amazon
Go back
to products
Solo Deluxe Shower Seat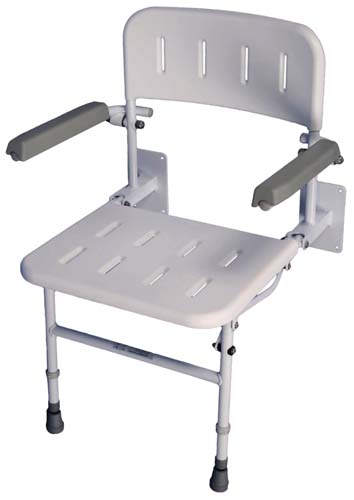 Amazon Marketplace
Visit the website to purchase directly from: Amazon
DISCLAIMER: East Lothian Health and Social Care Partnership does not have any affiliation or connection with these suppliers. ADL Smartcare and East Lothian Health and Social Care Partnership have no responsibility for the content once you leave this site.
Equipment Description
Shower Seat with Arms is height adjustable and the legs have fine adjustments to compensate for any variations in the shower tray.The integrated arms lift independently enabling safe and controlled transfer. The shower seat's frame is manufactured from rust free aluminium and the clip-on seat is injection moulded, making the Solo Deluxe Shower Seat an excellent solution for long term, maintenance free use. The seat and back are detachable and have drainage holes, which conform with MHRA standards.