Go back
to ramps
Access Suitcase Ramp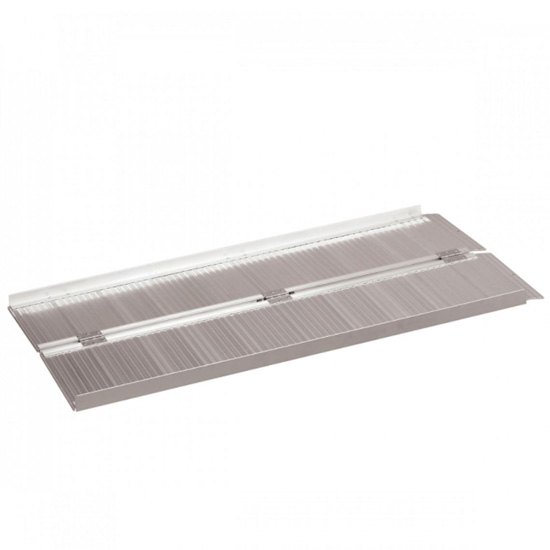 DISCLAIMER: East Lothian Health and Social Care Partnership does not have any affiliation or connection with these suppliers. ADL Smartcare and East Lothian Health and Social Care Partnership have no responsibility for the content once you leave this site.
Description
Axcess Suitcase Ramps are designed for both scooters and wheelchairs. They are double width track ramps o ering a wide non-slip driving surface. The two hinged tracks simply unfold and can be positioned accordingly for maximum safety and support. A handle in the centre of each ramp (except 610mm (2ft) version) enables easier carrying. Platform width 736mm (29").
Helpful advice
Hints and tips for using ramps
Please ensure that you follow the manufacturer's instructions when using ramps, as if used incorrectly ramps can be dangerous. Portable or temporary ramps should NOT be used as a permanent solution. If you are using portable or temporary ramps please ensure they are securely attached before use. Ramps should only be used if they have raised sides to prevent a wheelchair from coming off. Ramps should always have a platform at the top so that there is a place to stop or start from. If you are taking someone in a chair down the ramp, you should always take them down backwards, if going up the ramp, they should go ahead of you.