Go back
to perching stools
Bariatric Perching Stool with Arms and Padded Back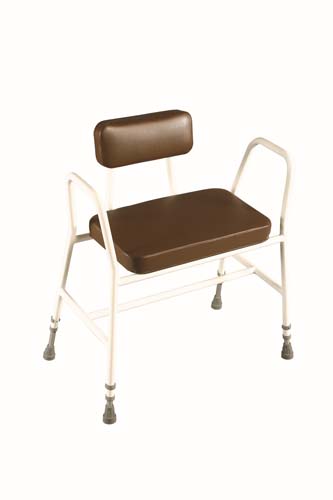 Where to buy
DISCLAIMER: East Lothian Health and Social Care Partnership does not have any affiliation or connection with these suppliers. ADL Smartcare and East Lothian Health and Social Care Partnership have no responsibility for the content once you leave this site.
Description
Designed to accommodate weights of up to 280 kg, the Extra Wide Perching Stool (with Arms + Padded Back) is wider and more stable than the standard stools, making it more comfortable and safer to use. With a padded back rest for added comfort, this stool also features arms to help you sit and rise from the stool more easily. It is height adjustable and ideal for use in your kitchen or bathroom where you want to avoid standing up.
Helpful advice
Helpful tips for using perching stools
Please click on the link to see the document.