Go back
to fold away and drop down rails
FL/M fold standard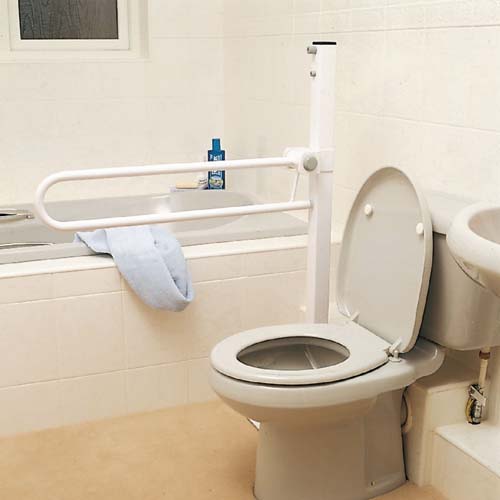 Where to buy
DISCLAIMER: East Lothian Health and Social Care Partnership does not have any affiliation or connection with these suppliers. ADL Smartcare and East Lothian Health and Social Care Partnership have no responsibility for the content once you leave this site.
Description
Fl/Mounted Folding support rail standard
Help with fitting
Help from a qualified fitter
If the products you are ordering are fixed to the wall or floor, we recommend that you contact a local fitter/handyman to complete this work. It is always a good idea to use someone who has been recommended to you.
Caution when fixing products to bathroom floors
Before fixing any piece of equipment to or near your specialist flooring (i.e. a wet room) consider the risk of damage and that the warranty for the wet room floor may become void.